Back To Stories
The life-changing power of solar light: looking back on a year of impact
One year ago Namene Solar won a 

British Award for African Development 

(BRAAD) for our innovative African business model.
Today we're celebrating by looking back on a year of impact and sharing some of our highlights from the last twelve months.
As full-service solar specialists, Namene Solar powers everyday needs and recreational activities all over the world. From providing light for students' homework and powering schools and small businesses, to cycling and camping. Our products and projects change lives.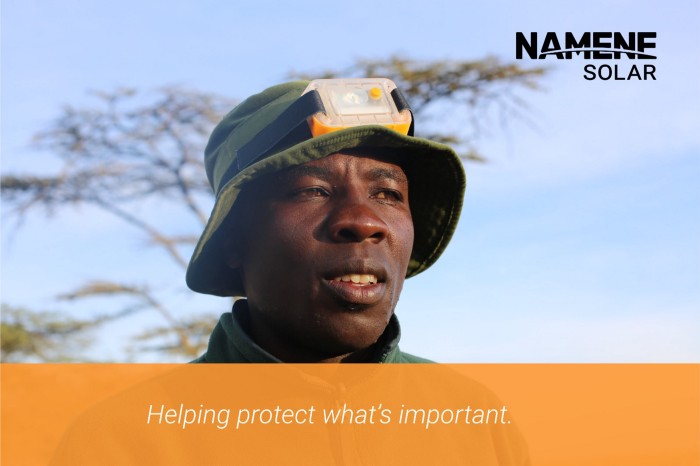 In February 2020 our team visited Ol Pejeta Conservancy in Kenya, to donate our award-winning SM100 solar head torches to rangers working round the clock to protect one of the last Northern White Rhino in the world. The last of their species, the rhino have been pushed to extinction by poachers who often strike under the cover of darkness. Spotting poachers in the dark is a nearly impossible task. But the SM100, with two brightness settings and up to 16 hours of light, helps the rangers spot potential danger and keep the rhino safe within the reserve. We were honoured to support them, and help protect these incredible animals.
School children in the rural village of Ol Pejeta were given clean, safe lights to read and do their homework after dark. In off-grid, energy poor communities like Ol Pejeta, the only source of light is often kerosene lamps which produce toxic fumes and are a serious fire risk. On several occasions school children have died after kerosene lamps have set their homes and even school dormitories ablaze. With the SM100, they can study after dark with clean air to breathe and clean light to read, with no fire risk.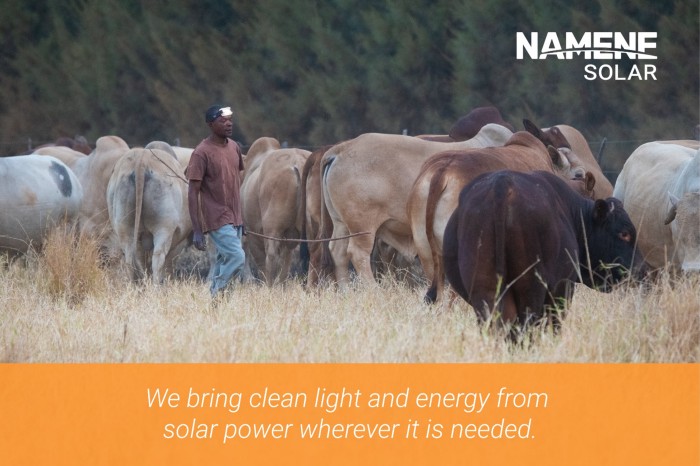 In the bustling urban centre of Nairobi, students, teachers and community leaders gathered at Braeburn International school this year to proudly unveil their solar plant, installed by Namene Solar. Students will see their school as an example of climate leadership and understand the role solar energy can play in fighting climate change. Last November, Namene Solar's SM100 solar light was named as one of the Solar Impulse Foundation's 1000 solutions to change the world. Our lights that are used to work, travel and study and play are recognised as an efficient solution to combat climate change, reduce emissions and boost wellbeing.
Every solar panel we connect and each solar light we sell is an opportunity to transform people's lives through financial, environmental and educational benefits. We've got big plans, updates and exciting new projects unfolding over the next 12 months.