Back To Stories
PRESS RELEASE: First carbon credits issued for Namene Solar lights distribution project in Zambia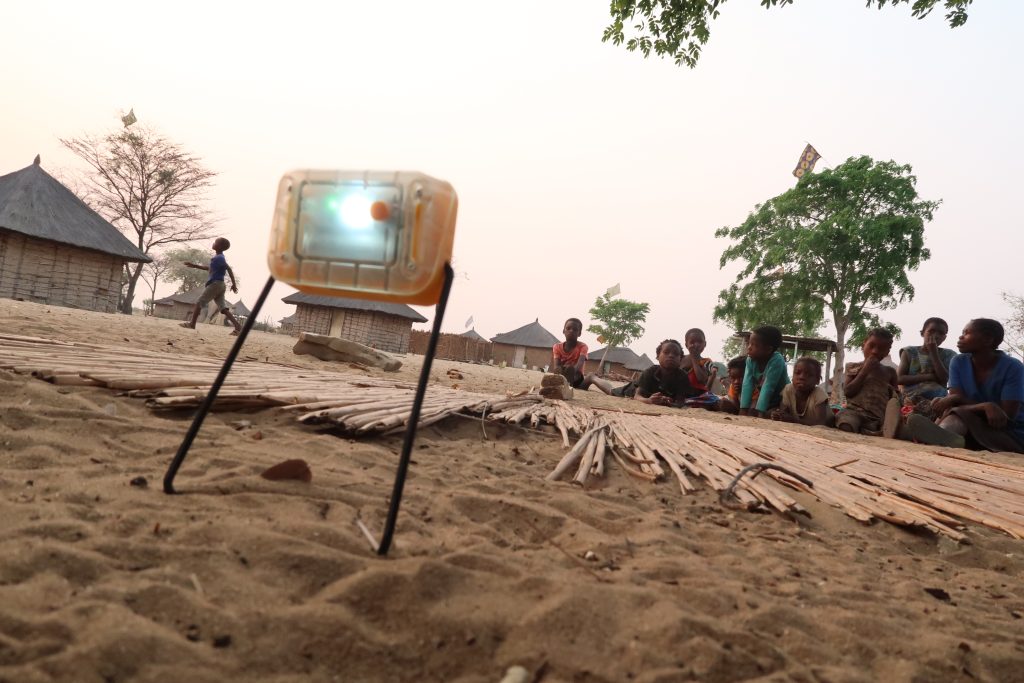 The first 546 Verified Emissions Reductions (VERs) are listed in the Gold Standard Impact Registry, representing the CO2 emission reductions achieved by the first batch of solar lights distributed. The project in Zambia is set to distribute 652,000 of Namene Solar's award winning pico-solar lights to rural homes living off-grid. 
11.11.21. London – The first carbon credits have been issued for solar company Namene Solar's climate project in Zambia, which replaces fossil fuel-based lighting with portable solar lights.
546 VERs have been issued in the Gold Standard Impact Registry, each representing 1 tonne of CO2e of emissions reductions achieved during the initial monitoring period. Every solar light distributed as part of the company's climate project reduces 92kg of CO2e per year, by replacing kerosene lamps and other fossil fuel sources like candles used for lighting. In addition to the carbon reduction, the social and environmental impact of each light is significant and lasting.
During the project's initial monitoring period, 12,760 solar lights were distributed, bringing clean light for the first time to over 56,000 people in rural areas. Collectively, families impacted by the solar lights have already saved over 95,000 USD on fuel costs for lighting and every household will continue to save annually on their fuel expenses. To date, 546 tonnes of CO2e emissions have been avoided. Once the project achieves full implementation, it will benefit 1.5 million people in Zambia and result in millions of dollars in savings for families.
Bernardo Lazo, Namene Solar's Director of Sustainability, said:
"We are delighted to share news of the first issuance of carbon credits from our innovative solar lights climate project in Zambia. Solar lights can be rapidly deployed at scale, to bring thousands of people access to clean, renewable light every week. With our scalable climate projects, we can directly contribute to Sustainable Development Goal 7 by unlocking the carbon value of solar lights and improving the quality of life for millions of people living without electricity. By purchasing Namene Solar's VERs, organisations can complement their internal carbon mitigation efforts with a high impact project that results in great benefits for families living in energy poverty, such as fuel cost savings, safe lighting for children studying after dark and reduced health risks from kerosene lamps. "
The project is certified by Gold Standard to meet the highest standards of the voluntary carbon market. Namene Solar are monitoring and reporting the project's contribution to three of the UN's Sustainable Development Goals:  SDG 7: universal energy access; SDG 1:  No poverty and SDG 13: climate action.
Companies and financial institutions around the world are increasingly adopting commitments to decarbonise their operations and consumers their way of living, many of them with concrete targets to achieve net zero. Carbon offsetting through high quality carbon credits and high impact projects enables organisations to compensate for their hard to abate emissions while supporting an accelerated clean energy transition in the project's host country. It also sets a price on carbon in their operations to further incentivize internal reductions to meet their net zero goals.
The carbon credits issued are the first for the company, which is rolling out projects across several Sub-Saharan African countries, which each project issuing up to 60,000 carbon credits annually for at least 5 years.
Notes to editors
About Namene Solar
Namene Solar believes in solar power without limit.Our purpose is to bring everyone, everywhere access to clean, affordable energy. As full-service solar specialists we deliver affordable and sustainable products and services, designed to meet the needs of our customers, wherever they are in the world. We tackle the global challenges of climate change and energy access on three fronts. Our award-winning portable solar lights give off-grid families their first step on the clean energy ladder, our large scale power projects power more solar to the energy mix, and our climate projects help offset and avoid carbon emissions.
About Gold Standard
We believe in a climate secure world where sustainable development brings life-changing benefits to communities everywhere. As a standards body, we work to ensure every dollar of climate and development funding goes as far as it can. We design processes that amplify the impact of projects and verify their outcomes – inspiring greater confidence that drives investment to accomplish even more. With a broad NGO Supporter Network and over 1,400 projects in more than 80 countries, our projects have delivered billions of dollars in climate and development outcomes in local communities around the world.