Back To Stories
Over 700,000 solar lights distributed through Namene climate projects
Namene celebrates another impressive milestone. Our climate projects have now distributed over 700,000 solar lights to off-grid and peri-urban families living without electricity in Zambia, Zimbabwe and Namibia.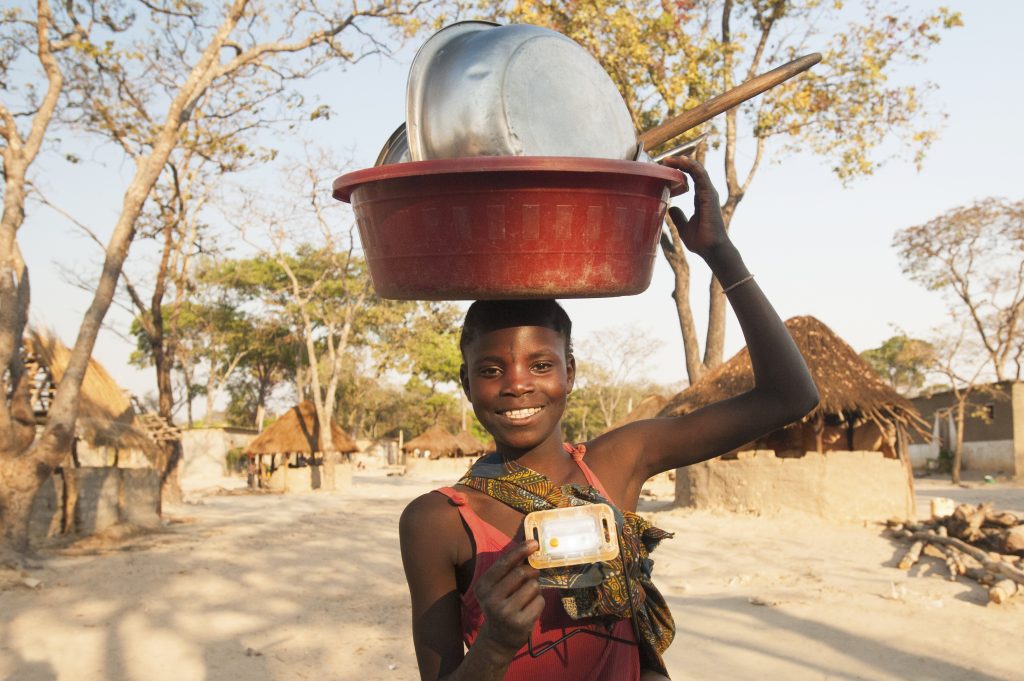 The solar lights replace kerosene lamps, and provide clean, sustainable solar-powered light for working, studying and socialising after dark. Essentially, they give families more productive hours in their day, while cumulatively avoiding significant amounts of carbon emissions.
Not only do our award-winning solar lights eliminate toxic fumes from burning fossil fuels at home, each one also avoids 92kg carbon emissions every year.
With over 700,000 already deployed, each light provides clean lighting for the first time to over 500,000 families, leading to significant financial savings and independence from fossil fuels.
Namene Climate Projects Director Bernardo Lazo said:
"This is a very significant milestone for Namene Solar. It demonstrates the tremendous impact of introducing solar energy products at a subsidised price to those that need it the most, to ensure that everyone gets access to clean energy. The work ahead is still enormous, with over half a billion people still with no access to electricity just in Sub-Saharan Africa. That is why we are working hard to contribute in achieving SDG 7 by 2030."
Our Gold Standard certified projects have been bringing our award-winning solar lights to customers in Zambia, Namibia and Zimbabwe. And there are more country projects underway. Every project also contributes to a number of the UN Sustainable Development Goals.
Carbon savings with Verified Emissions Reductions
Through the sale of Verified Emissions Reductions, Namene Solar sell high-quality, durable and 100% solar-powered lights for a highly-subsidised price. This makes them ultra-affordable for those who need them most.
According to the International Energy Agency (IEA), for the first time since data tracking began, the number of people around the world who live without electricity is set to rise in 2022 by about 20 million. This makes climate and energy access projects like Namene Solar's more important than ever. To avoid emissions and improve people's lives with solar light.
Partnering for change: bringing solar lights to remote and rural homes
Today, there is still a huge section of the world's population that don't have access to electricity at home. Around 733 million people live without light and power, forced to rely on expensive and dangerous fossil fuels.
At Namene Solar, our purpose is to change this with ultra-affordable and long-lasting solar lights. This is the quickest way to reach families living off-grid with a truly high-quality product that improves their lives.
We wouldn't be able to reach off-grid customers in some of the most remote places, without our distribution partners on the ground. To find out more about how we work with partners, head to https://namenesolar.com/partnerships/