Back To Stories
Bringing Namene's new brand to life: a collaboration with sustainable business Sealand
To celebrate the launch of our new rebrand, we partnered with South African lifestyle brand Sealand to create beautifully branded backpacks for the Namene team.
At Namene, we know the importance of building collaborative partnerships to create truly sustainable products with impact. That's why we're excited to have had the opportunity to work with the sustainable lifestyle brand Sealand who helped us design and produce backpacks, from responsibly and ethically sourced materials. 
Based in Cape Town, Sealand is focused on responsibly made gear and apparel. And just like Namene, their mission is one that centres people and the planet. 
We chose to work with Sealand to ensure that our colourful new Namene backpacks were made in a socially and environmentally positive way. Like all Sealand bags and apparel, our backpacks are handmade from waste or responsibly and ethically sourced materials. 
Sealand's approach sees these materials then combined with high-quality hardware, conscious design, and expert craftsmanship to create gear that will last a lifetime. They're perfect for our Namene team working on the ground in Africa, and around the world as the upcycled and responsibly sourced materials are sturdy and weather resistant. 

Namene and Sealand product collaboration 
Namene and Sealand have shared values and common goals when it comes to thoughtfully created sustainable products of the highest quality. 
When designing and manufacturing our clean tech products, we take steps to ensure they last as long as possible, and provide maintenance support and tailored after-sales care to our buyers, including those living in the most remote locations. This way, we build long-term relationships with each of our customers based on trust and mutual benefits. 
Ian Mills, Head of Sales and Partnerships at Namene said, "Collaboration is a core value at Namene, so working with a business that is as passionate about sustainability as we are is a fantastic way to put this into practice. 
Our team is proud to be representing Namene with our brand new Sealand backpacks and will be enjoying them for years to come. Durabilityand sustainability are at the heart of Namene's own product design process, so we're thrilled to see Sealand's designs are designed to last, even in harsh outdoor conditions – just like our clean tech products."
Luke Johnson, Commercial Director at Sealand said: "As a brand, Sealand prides itself on being a responsible business for the better of our planet. In saying this, I'm also aware of the power of collaboration in striving to achieve this goal."
Being able to work with a company like Namene, who is changing the lives of so many people around the world, is a great example of this notion. Two businesses whose core value is to place People and Planet first, have come together to continue to inspire the change we want to see in the world, and that's beautiful!"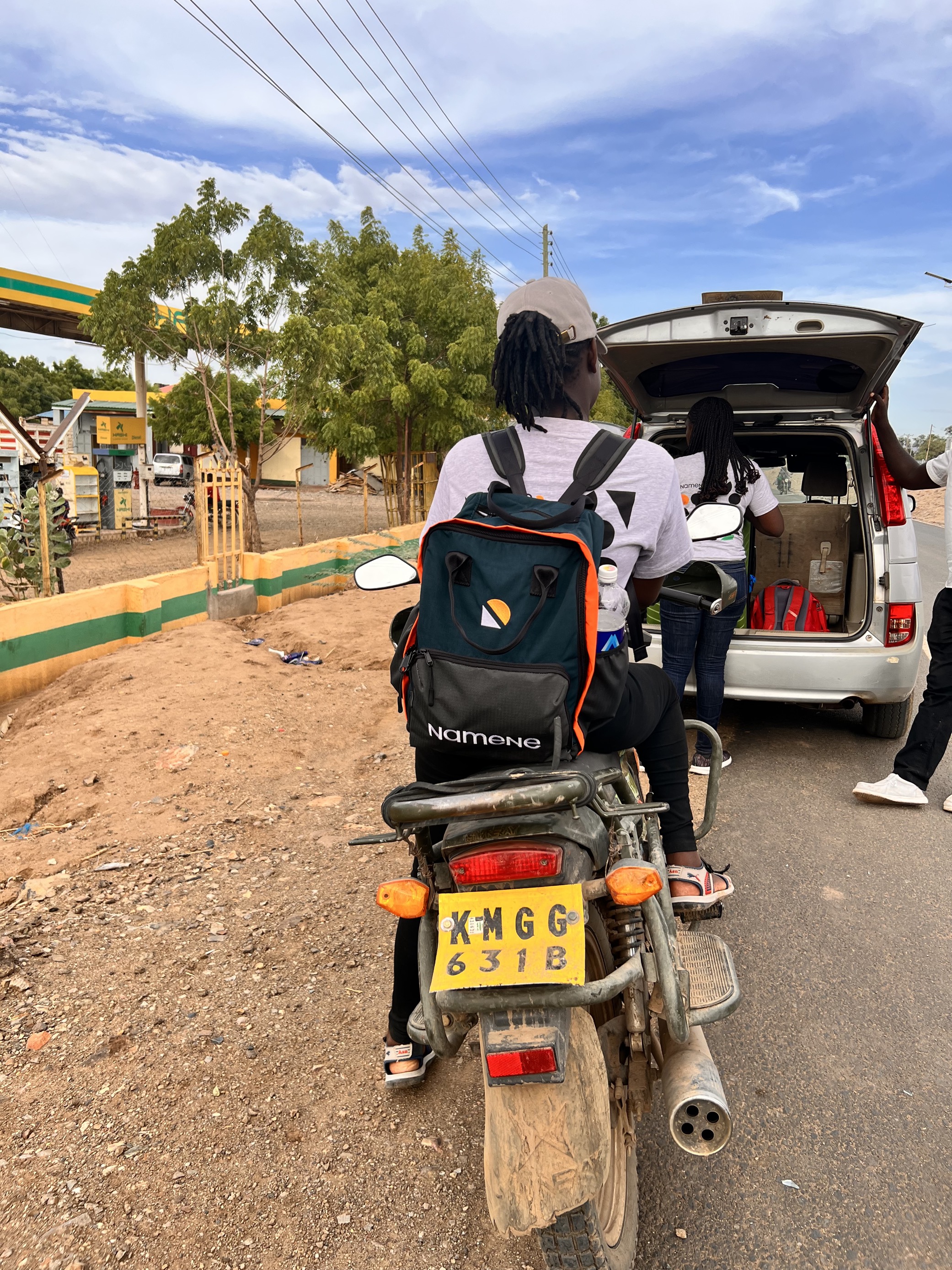 For the Namene team, their backpacks will be an ideal place to strap their portable solar lights and Zafi solar chargers to charge them when they are on the road during the day, working in and visiting off-grid, or remote customer locations. 
To find out more about how Namene's clean tech products are improving lives and livelihoods, head to: https://namenesolar.com/products/