Little lights. Big impacts.
Offset your carbon emissions with the
life-changing power of our solar lights.
Our Gold Standard-certified projects are breaking the affordability barrier for solar lighting.
We deliver our award-winning solar lights to families living in energy poverty. This gives them truly affordable, clean light for the first time and has life-changing impacts.
By delivering the world's first truly affordable, quality-assured solar light that meets VeraSol standards, we're saving money for families that live below the poverty line – on less than $1.25 a day.
Our lights are 100% powered by the sun, which eliminates carbon emissions and cost of kerosene fuel.
From the moment our lights are deployed, they provide clean light and clean air to breathe. They cut carbon emissions that contribute to climate change, and eliminate the deadly fire risk from kerosene lamps and candles.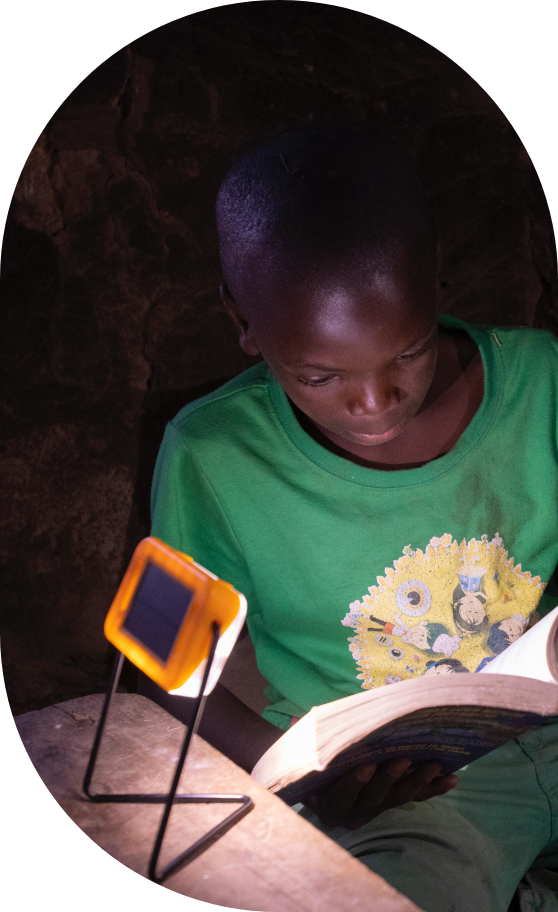 Action
1.3 million
clean, affordable solar lights impacting 2.7 million people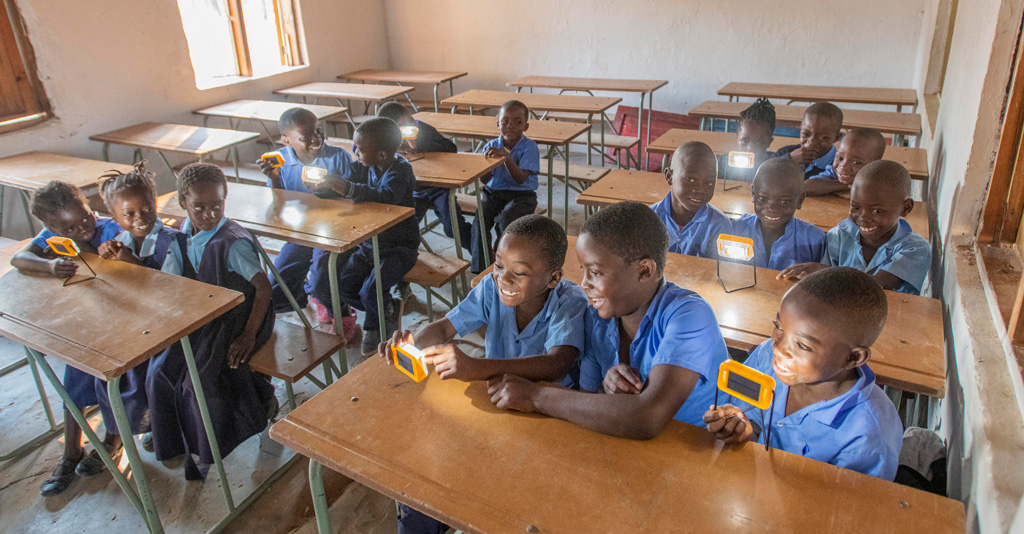 Action
230,000
tonnes of CO2e avoided per project
Our project in Namibia
Our project in Namibia is the first Gold Standard-certified project in the country. We bring clean, highly-affordable solar light to families living off-grid in rural and peri-urban areas across the country, to offset carbon emissions and provide truly affordable solar light. 
Right now, in Namibia, only 3.8% of households use solar energy for lighting. People living beyond the grid or in areas with unreliable electricity use fossil fuels, battery-powered torches, candles and firewood.
In Namibia's informal settlements, many households say that even if there was grid-access in their area, they could not afford the connection and electricity tariff costs.
We know that solar is more affordable, more reliable, safer and better for the environment.
That's why we're working to bring our solar lights to households in rural areas and urban informal settlements across Namibia. By purchasing our verified emissions reductions, you will finance the deployment of solar lights for families, helping them to switch from high-cost, toxic polluting fossil fuels to affordable, safe and rechargeable solar lights.
Our project in Zambia
In Zambia, 90% of people living in rural areas live below the international extreme poverty line, on less than $1.25 per day.
These families are living in extreme poverty, which means they also live in energy poverty, unable to access modern electricity. They use kerosene or paraffin lamps and candles to light their homes. But these are dim, low-quality sources of light that are dangerous, and even deadly. They emit toxic fumes that cause respiratory illnesses, they are a fire risk, and they pollute the atmosphere with CO2 which causes climate change.
If enough people replace fossil-fuel burning lamps with pico-solar lights, it will lead to a significant decrease in black carbon emissions.
But affordability has been a major barrier to mass uptake of entry-level solar lighting.
Until now.
Namene Solar unlocks the carbon value of a solar light to subsidise the distribution of our lights with the sale of carbon credits. We distribute our solar lights to rural homes in communities across four Provinces of Zambia: Western, Southern, Eastern and Lusaka.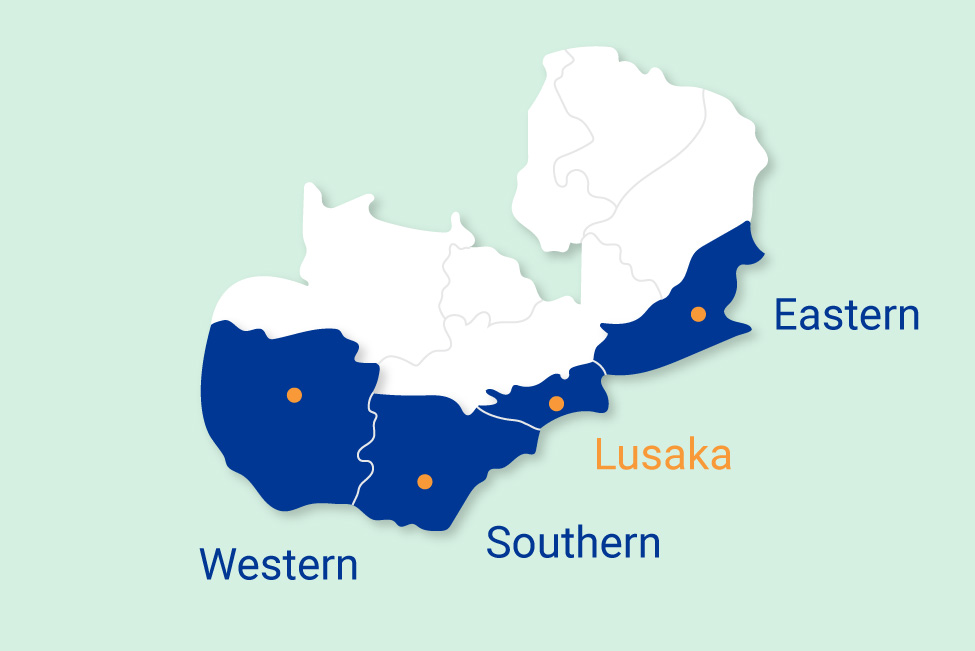 Action
$390
savings per household on average
Life-changing benefits
A clean solar light is life-changing for those without energy access. It's more than just a source of light, it has a number of social impacts and positive outcomes.
These include:
Education – extra study hours for children to safely read and do homework after dark, supporting higher school grade attainment.
Health – better air quality in homes, brighter light and eliminates the risk of potentially life-threatening fires.
Financial – saving money by cutting the cost of regular purchases of kerosene or paraffin and candles for lighting.
Prevent road accidents – improved visibility for pedestrians or cyclists at dusk, dawn and night.
Safety – in rural areas there is no electricity infrastructure or streetlights. Walking, or going anywhere after the sun sets can be dangerous. Our lights are designed to be portable to improve safety, particularly for women and girls, walking at night.
Energy access – Pico-solar lights like our SM100 are entry-level solar products that provide households with their first step on to the clean energy ladder.
Hands-free happiness
from a solar head-torch
The Sustainable Development Goals
We're measuring our projects' contribution to three of the UN's Sustainable Development Goals: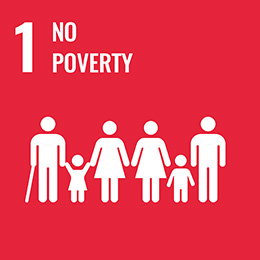 SDG 1: No Poverty – Our lights tackle poverty by saving household expenditure on kerosene and paraffin candles. A single solar light saves $31 every year, per household, totalling $153 saved for each household during the first five-year crediting period of the project. They also unlock extra study hours for school children, which improves their education and can help break the cycle of poverty.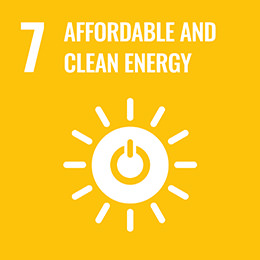 SDG 7: Affordable and clean energy – Our project makes solar light truly affordable, with a rechargeable pico-solar light that meets Lighting Global Minimum Quality Standards and provides up to 16 hours of light in a single charge.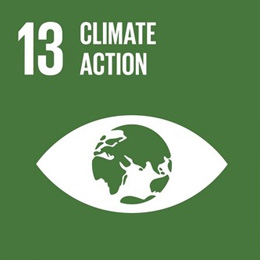 SDG 13: Climate Action – Our project reduces greenhouse gas emissions by replacing fossil fuel-based lighting to a clean pico-solar light. The sale of Verified Emission Reductions (VERs) translates to more solar lights being distributed at an affordable price, each saving an equivalent of 92kg of CO2 emissions for the duration of its lifetime.
FAQ
Who is Namene Solar?
Namene Solar delivers solar power without limit. We're full-service solar specialists transforming the way people study, work and play to fight climate change. To do this we deliver truly affordable solar lights to people and solar power for commercial businesses.
What does Namene Solar do?
Namene Solar is breaking the affordability barrier of solar by developing projects that unlock the carbon value of our lights to make solar lighting truly affordable – for the first time – for families living off-grid. Our solar lights are life-changing. They cut carbon emissions from kerosene lighting and deliver immediate, lasting health and economic benefits – as well as unlocking extra light hours for children to do their homework after dark.
What is the voluntary carbon market?
The voluntary carbon market serves the purpose of businesses, government departments, NGOs and individuals who want to be accountable for their carbon footprint and help drive the transition to a low-carbon future. Recognised international standards, such as Gold Standard, exist to monitor and verify the quality and validity of the carbon credits that are traded in the voluntary carbon market.
What is a carbon credit?
A carbon credit represents the removal of one tonne of carbon dioxide equivalent (tCO2e) from the atmosphere, or the avoidance of these emissions occurring in the first place. One tCO2e represents roughly the monthly energy consumption of an average American household.
Carbon credits are achieved when a project implements an activity or technology that reduces carbon emissions beyond what it would be without the project. That means the project activity is additional and contributes to reducing emissions from the atmosphere. By purchasing carbon credits, a buyer is contributing by helping to finance a carbon project to take place and continue operating.
What does Gold Standard mean?
Gold Standard for the Global Goals is an international standard that sets requirements to design projects for maximum positive impact in climate and development – and measure and report outcomes in the most credible and efficient way.
Every Gold Standard-certified project includes gender-sensitive and inclusive stakeholder design. Each project follows environmental and social safeguarding principles, and contributes toward at least three Sustainable Development Goals (SDGs). This ensures the greatest impact is delivered for every dollar channelled to projects.
You can read more about it at: https://www.goldstandard.org/impact-quantification/gold-standard-global-goals
How do you measure the project impact?
Our projects contribute to at least 3 of the UN's Sustainable Development Goal (SDGs) and have positive impacts that ripple out beyond these in households and communities. As a part of the Gold Standard certification process, our projects adhere to the 'do no harm' principle, consult with local stakeholders, and we ensure the projects not only help protect the climate by contributing to SDG 13, Climate Action, but also benefit local communities by contributing to two additional SDGs, such as SDG1, No Poverty, and SDG 7, Sustainable Energy for All.
Impacts are monitored during the whole project and reported as part of the Gold Standard certification process. This ensures that our project impacts are real, measurable, and verified by an independent third party.
How can I offset my carbon emissions?
After reducing your emissions as much as possible, purchasing carbon credits is another way to take climate action beyond your own area of influence.
carbon offsetting allows organisations and individuals to support the transition to a low-carbon future. You can calculate your carbon emissions using an online carbon footprint calculator, such as the offered by WWF UK.
If you are an organisation interested in buying carbon credits from Namene Solar, please get in touch with us at climate@namenesolar.com
Where can I get a Namene solar light?
Where can I get more information?
If you want to learn more about our products, our projects or if you are interested in purchasing carbon credits, please contact us at climate@namenesolar.com.